This Sunday is

Divine Mercy Sunday

!

Jesus said to St. Faustina "

The pale ray stands for the Water which makes souls righteous; the red ray stands for the Blood which is the life of souls. These two rays issued forth from the depths of My most tender Mercy at that time when My agonizing Heart was opened by a lance on the Cross....Fortunate is the one who will dwell in their shelter, for the just hand of God shall not lay hold of him.

"

Here are several ideas that I have gathered for celebrating the feast...
Listen to/Read Stories of St. Faustina and Divine Mercy


For the Littles:


Holy Heroes has a series of CDs on the lives of the saints called Glory Stories. They are perfect for listening to in the car, and have lessons for adults too! For this feast listen to the story of St. Faustina.

I absolutely LOVE this children's book about St. Faustina and the Divine Mercy Image by David Previtali. Unfortunately, it is no longer in print so most copies are QUITE expensive. If you happen to find one for a reasonable price, don't hesitate, just buy it!
EWTN has a wonderful DVD series of saint stories called My Catholic Family. In this particular DVD the parents teach their children about Divine Mercy.
EWTN also has this DVD in which St. Fautina teaches children about Divine Mercy and how to pray the chaplet.
Father Lovasik has written a fabulous book called The Works of Mercy. This would be a perfect book to read and teach children about God's Mercy and about BEING merciful. It is also quite IN-expensive
For adults
Read
The Diary of St. Faustina Kowalska: Divine Mercy in My Soul
(my favorite section of this book is the one on Faustina's Eucharistic reflections. It is at the very end of the book)
Read about the life of
St. Faustina
and the
History/Message of Divine Mercy
Color Pictures and Make Crafts
Here are a couple of links to my FAVORITE coloring pages pertaining to the Feast of Divine Mercy
I just LOVE this Divine Mercy Icon
coloring page by Charlotte over at Waltzing Matilda. It is the perfect outline for making your own mosaic (just cut up several pieces of paper, in a variety of colors, and glue all the little pieces to the picture).
(I equally love this stained glass window coloring page of the Divine Mercy Image from the coloring book:
Fenestrae Fidei: A Coloring Companion for Catholic Mosaic
. However, it is not a free print out...but it is only $9.99 and worth every penny! It includes 48 stained glass style pictures of the saints and major Feasts of the Church)
This picture was found at Shower of Roses, my new favorite Catholic blog.
You can also find a coloring page for St. Faustina, the Mercy Image, and JPII, as well as a couple of word searches at
Divine Mercy Kids
.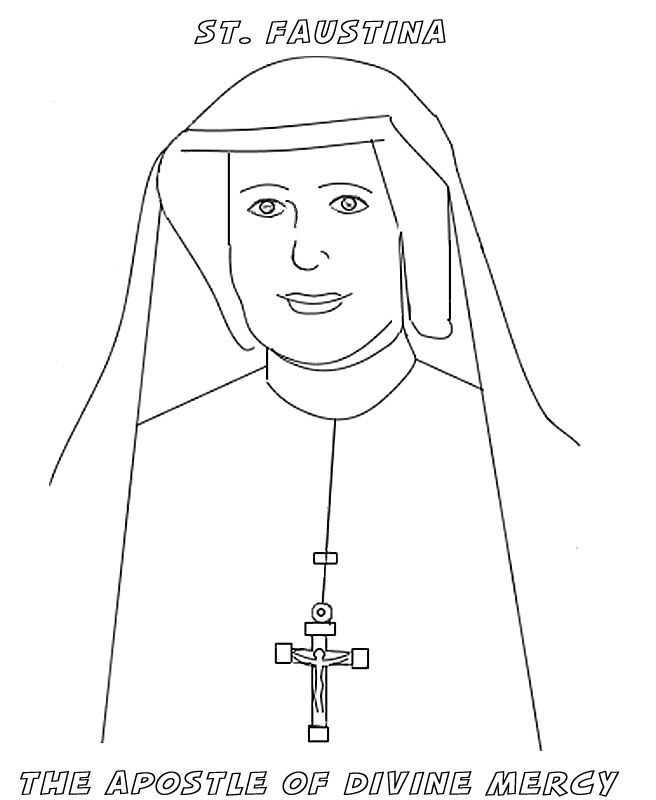 I think that this is a perfect craft for little ones.
Eat!(after all it is a FEAST-DAY)
Serve foods that are red and blue to represent the rays of light (which in turn represent the blood and water that flowed from the pierced side of Christ).
I think these two ideas are so beautifully clever!
Mercy Pancakes!
Doesn't this cheesecake look just DIVINE?!
*For these and more amazing food ideas visit
Catholic Cuisine
Pray!
Set up a sacred space with the Divine Mercy Image as your centerpiece.
Decorate with a vase filled with roses/flowers (half red and half white/blue).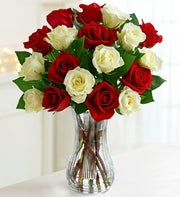 Pray the
Mercy Chaplet
as a family (you may wish to pray this during the 3:00 Mercy hour...the hour that Jesus died on the Cross).
*To burn a free CD of the Mercy Chaplet (Chanted) click here.
Practice one or more of the
spiritual or corporal works of mercy
as a family ("
The first Sunday after Easter is the Feast of Mercy, but there must also be acts of mercy...I demand from you deeds of mercy, which are to arise out of love for Me.
"
Diary, 742
).
Works of Mercy, by the Master of Alkmaar
Have a lovely Feast day!!!
Eternal God, in whom mercy is endless and the treasury of compassion — inexhaustible, look kindly upon us and increase Your mercy in us, that in difficult moments we might not despair nor become despondent, but with great confidence submit ourselves to Your holy will, which is Love and Mercy itself.